The 'Get Started With Canvas Workspace' is a Step-by-Step course that will take you from struggling with Canvas Workspace, to creating your very own amazing designs.
This course will take you from beginner to pro
This is it. The moment you've been waiting for.
You imagined creating and designing your very own unique and amazing projects with your Scan N Cut
But then… reality.
You want to make beautiful gifts and designs like you have seen other crafters creating however you are not even sure where to begin.
Trying to work Canvas Workspace out on your own but it just seems too hard?
Starting to feel frustrated that you can't grasp it? So frustrating!
This super-easy course will enable you to master creating your own designs even if you have no idea where to start.
UNLOCK THE SECRETS OF CANVAS WORKSPACE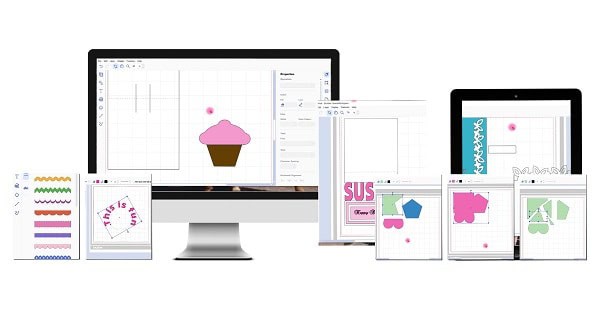 See what others have to say…..
Thank You so so much for your help. You've given me a new lease of life with my Scan n Cut. I used to use it for basic things as I didn't know how to make the most of my machine and to be honest, I was scared of it.
I can't thank you enough, you've made such a difference.
Thank You


Her directions are so clear that even a newbie like me can follow along successfully
Thanks to you, I feel much more comfortable playing with this version and it's all starting to make much more sense.  I learned new things about the layering function, Image tracing, using the path function to name a few.  I had never tried any of the pattern collections either so that was a fun thing to try.  There is so much to explore and I thank you again for your inspiration.  I look forward to following you on Facebook, etc. 

The course will walk you through step-by-step and open up a whole new world for you.
The struggle is over…
Unlock all the secrets of Canvas Workspace in an easy to follow, self-paced course with no pressure – stress-free.
Need just a little bit more TLC than a regular course?
You can always contact me via email or in my private Facebook group. In the group, you can get that extra support if you need it and share your newly created amazing designs..
Need to learn how to Weld, Divide, use the Remove Overlap function and Subtract, you know, those "scary" features?
You will be amazed how confident you will create designs and how easy to understand you will find the Get Started With Canvas Workspace course.
Want to know about how to use the Trace function to turn pictures into cut files and create the exact design that you want. Can't quite grasp what to do with it?
There is a whole section using the Trace feature and the amazing things that you can do with it. AND projects of your very own to create ….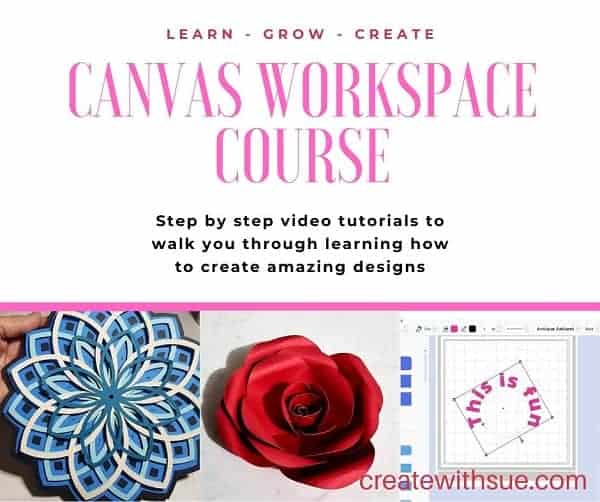 SPECIAL PRICING
BUY NOW – limited time offer
An introductory special offer for the complete bundle is
$57
The bundle includes the 'Get Started With Canvas Workspace' course with over 4 hours of video plus downloads, the 'Design a 3D Mandala' short course PLUS the 'Design Flowers With Canvas Workspace' short course.
[ec id="1″]
All courses are using Canvas Workspace the downloaded version to learn to create your designs.
Regular pricing below
Canvas Workspace Courses
All the above for just $57