Canvas Workspace Cheat Sheets may be just what you need to get started.
Did you know there are two versions of Canvas? PC and Online?
Do you ever look at the icons in Canvas Workspace and think… now which one do I want again? What does THAT one do?
This is particularly relevant if you are new to Canvas Workspace.
Then this is the solution for you.
Canvas Workspace Cheat Sheets!!!!!
These cheat sheets include both the online and the downloaded versions of Canvas Workspace.
They are brightly colored cheat sheets that you can print and laminate, which look adorable in your craft room. Keep them handy when you are working on your projects.
Each page focuses on a particular feature in Canvas and should be just the prompt you need to make your project flow.
Features in Canvas Workspace
Functionality in both the downloaded version and the online version:
A large number of basic shapes
Borders
Words
Grouping and ungrouping
Align
Draw
Edit nodes to change shapes
Resize
Trace images
Added features of the downloaded version
Probably the BIGGEST and most useful difference is that it uses your installed fonts on your PC or Laptop directly into the Canvas program.
Another big difference is that you can see the layers of your project and move between them with a layers panel very similar to Cricut's Design Space.
Able to add text direct from your computer
Feature rich Layers Panel
Fit to Path to easily curve text
Saves directly to your computer in CWPRJ format (note, this file is not used by your SNC)
The Cheat Sheets will easily identify what screen you are looking at and what the icon actually is used for.
So easy……
Grab the Canvas Workspace Cheat Sheets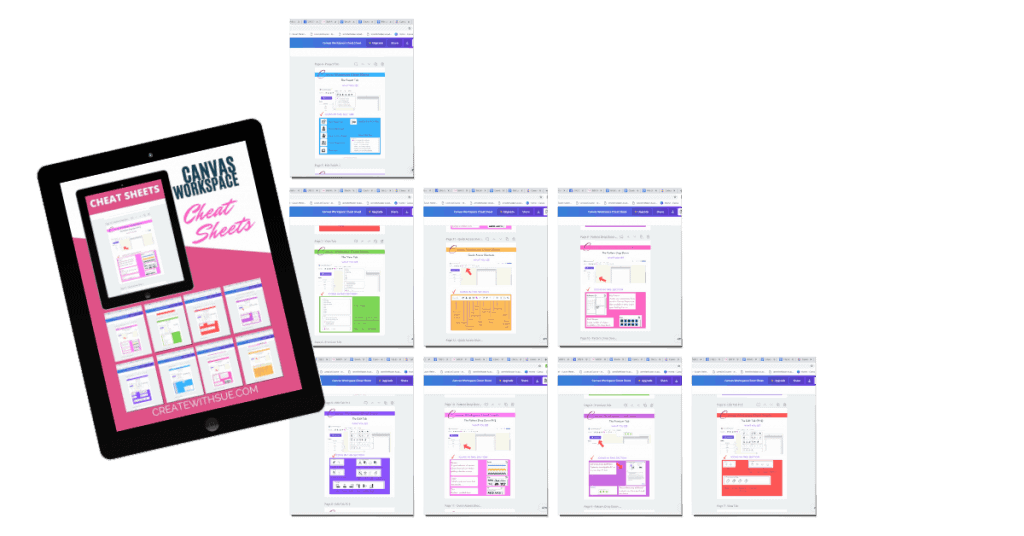 The Canvas Workspace Cheat Sheets will guide you through the various screens at a glance. They cover BOTH versions of Canvas Workspace so you get to choose whichever suits you best.
Don't forget to give me some feedback, I would love to hear from you. Either as a comment OR email me at [email protected].
Happy Creating,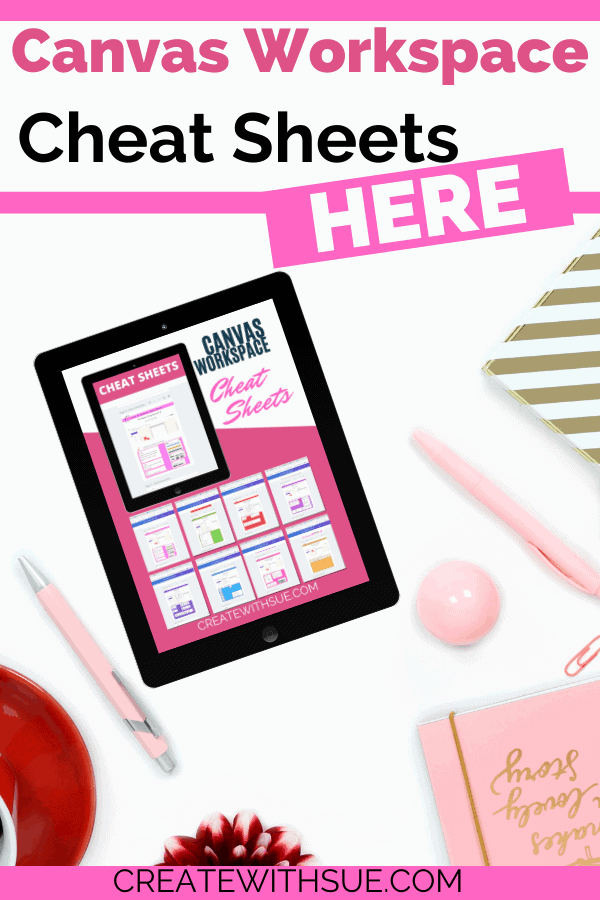 Join Me
I would love you to join my Facebook group if you haven't already. It has been set up as a place to help you along the way and where you can meet awesome friends who also love crafting with their Scan N Cut machines.
It is called Scan N Cut ~ Let's Create With Sue


or simply just say hello at [email protected]. I would love to hear from you!