This is about fun with labels using your Scan N Cut or whichever cutting machine that you have.
Have you ever sat down and thought about labeling items? Lots and lots of things can be labeled.
My daughter recently asked me for a number of them to organize her cupboards throughout her home. (She seems to be going through a label fetish) And, I can't blame her. I have it too!
Let's see what we made
So in the last few weeks, she has requested labels for her :
Baskets in the wardrobe,
Hand made cleaning products,
Pull out baskets in the kitchen cupboards,
Containers in the pantry, – LOTS!
Baskets in the bathroom
The list goes on…..
And do you know what? They look FANTASTIC!!!
How neat and tidy do these baskets make the cupboard look and the labels just make it so easy to locate stuff don't they?
(she is still waiting on the bandage label….oops Mum fail!)
These labels are so easy to do in your cutting machine software. Here is a short tutorial on adding and joining text in the downloaded version of Canvas Workspace.
Video Tutorial on adding and joining text
Don't be too harsh on me, I had an attack of nerves through it. I will update it when the nerves get better LOL.
There are sooo many things that you can have fun labeling using permanent vinyl, removable vinyl OR Heat Transfer Vinyl. (HTV) (which you iron or heat press on to material).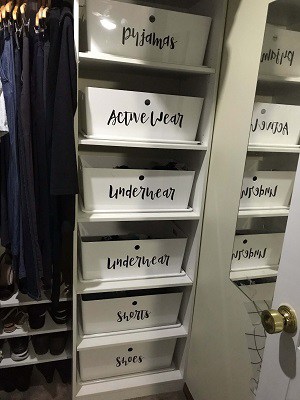 The other day I heard of someone labeling their kids socks. (obviously having issues keeping socks with the right owner LOL)
I just have issues with the washing machine eating one sock out of a pair.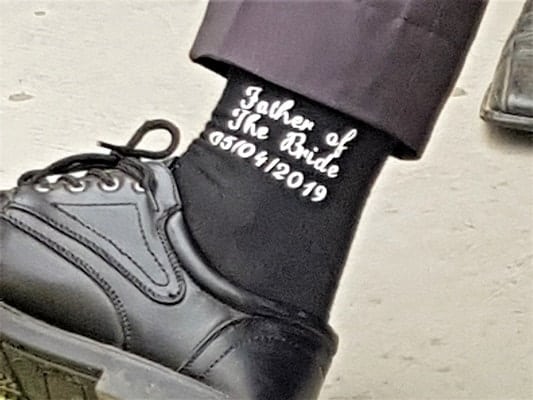 Talking about labeling socks….. These socks are done with HTV so that the Father of the Bride remembered who he was...
(just kidding! My niece made these ones for my brother!)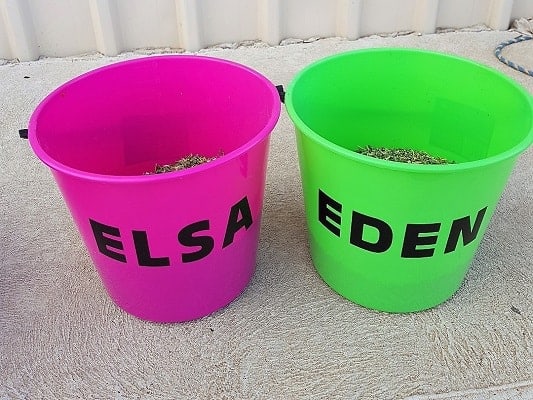 Even horses can have fun with labels (although I think they are actually responding to the fact the buckets have food in them)
Not the best photo but you get the idea.
This is homemade detergent. Tanya and I have both been working towards less packaging wastage in our general lives.
So homemade it is!
(I have a tutorial on this as well and more being added)
Anyway, just a few ideas for you. Have fun labeling your projects. I would love to see what you do and don't forget to place a comment below or post it to my Facebook page.
Until next time,
Happy Creating
P.S. Don't forget to join me on Facebook or my group Scan N Cut – Lets Create With Sue

And check out my other tutorials. You will see a list on the sidebar or go to the menu at the top for the ebooks and tutorials.