Ok, oils for cleaning you say?…..  oh yeah!  I am a convert.
After years of buying store bought products promoted enticingly by advertising companies I have come to realize how cheap… yes cheap and effective oils are for cleaning. Making your own DIY cleaning products are a great way to go. (Who would have thought cheap.. Working it out ~ it is due to only needing to use such small quantities at a time.) Harsh additives in commercial cleaning products that can cause respiratory irritation, skin irritation, watery eyes, (hate that when you spray the shower area and have to take a deep breath first) and chemical burns just to name a few.
And the the recipes that utilize essential oils in them are to die for! OK well that part might be a little over dramatic. We don't want to do any dying here, not that kind anyway.
Stay with me and I will share some great recipes with you.
This post contains some affiliate links for your convenience (which means if you make a purchase after clicking a link I may earn a small commission but it won't cost you a penny more)!  Read my full disclosure policy.
Oils ain't Oils!
This post was nearly titled Oils ain't Oils. Mainly because it is true, oils are not all the same. There a number of very pure essential oils out there but a lot on the market are not as pure as some and may simply be classed as a fragrance. I have been working for a a couple of years now with Doterra Essential oils which are very pure oils and I know Young Living Essential oils are hot competitors and have friends that love them too. There will be other brands around for your non toxic cleaning which are fine to use for the recipes if you are already a oil covert like me, just take a little care when purchasing as some are more a fragrance with little benefits. If you would like more specific information about what makes an essential oil click here.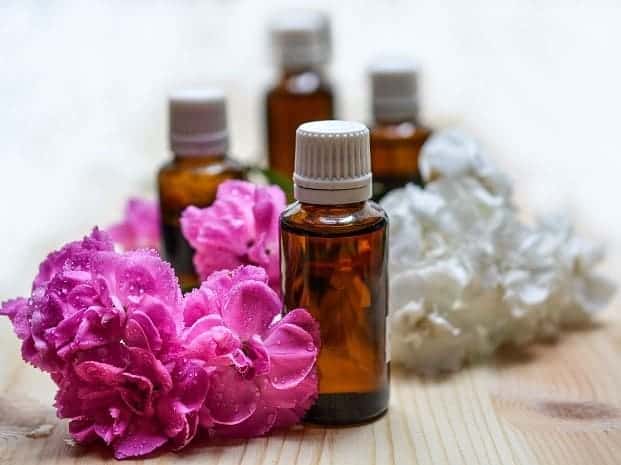 Which oils to use – How? Why?
Let's look at the oils in a bit more depth why you wouldn't want to just use fragrant oils. I have my favorite oils, I think everybody does as our noses dictate what we like and this is very 'fragrant' related. So what you select is a little bit about the smell but really the underlying properties of the oils are what needs to be taken into consideration when making your cleaning products. After all, we are trying to clean here! Smelling nice is just a bonus.
Before I started using oils it hadn't really even occurred to me that there was more to oils. I really just thought about the smell. However I am sure most of you would be aware of the well known ones like Tea Tree Oils for it's cleansing properties and Lavender for it's calming properties. Let's start there.
Let's look at oils ideal for low toxic cleaning.
Tea Tree Oil
Best known for its cleansing properties, it can be also be used to cleanse and clarify the skin and nails and to support a healthy looking complexion.
Diffusing by adding 3 -4 drops into a diffuser, Tea Tree Essential Oil will help freshen the scent of the air.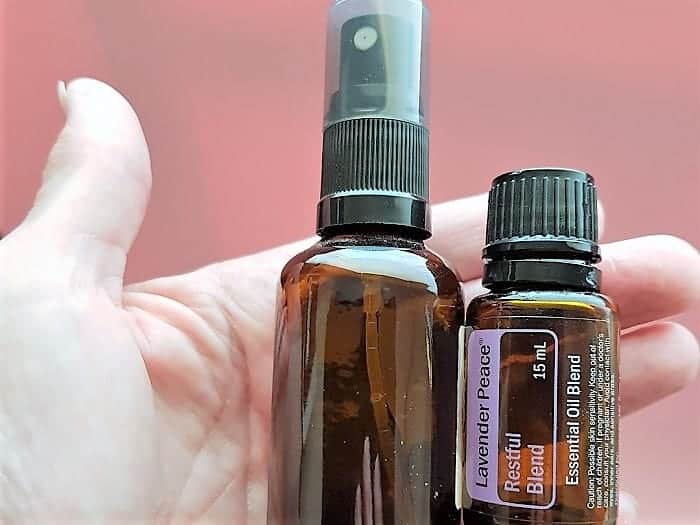 Spray Air Freshener Oil Recipe. It's simple!
Fill the bottle to nearly the top and add drops. Don't forget to shake the bottle before use. I often like to add a mix of oils eg. this recipe I like to mix 5 drops Tea Tree Essential Oil and 5 drops of Lemon Essential Oil. This reduces the Tea Tree Essential Oil smell for MY nose.
Lemon Essential Oil
Lemon Essential oil has  a lovely crisp smell and is a natural cleaner. While you could also clean with fresh lemons, the oils make it so easy. Let's face it, we all like easy. It can be added to water following the recipe above to make an uplifting, refreshing air freshener  giving a lovely citrus boost to the room. Can be diffused with 3 -4 drops in a diffuser as well.
Non Toxic Oil Toilet Bomb Recipe
3/4 cup Baking Soda
Aprox 1/4 cup Citric Acid
1 tsp of White Vinegar
A small container suitable to form tablets of approx 1 tablespoon in size.
4 – 5 drops Lemon Essential Oil
Place Baking Soda, Citric Acid and Lemon Essential Oil into a small mixing bowl. Add vinegar slowly to the mix. You will see a slight reaction as the ingredients mix. Add enough vinegar to the mix to form a dry paste. NOT TOO WET! Scoop it into your containers OR squeeze and kinda roll in your hands to form a small ball and place on baking paper. (about a tablespoon). Allow at least 24 hours to dry and then store.
Pop 1 tablet/ball into your toilet about once a week to keep your toilet fresh.  Let it sit there fizzing away doing it's work for a few hours if possible. This recipe is safe for septic systems.
Eucalyptus Essential Oil
"Laboratory studies later showed that eucalyptus oil contains substances that kill bacteria. It also may kill some viruses and fungi. Studies in animals and test tubes show that eucalyptus oil acts as an expectorant, meaning it helps coughs by loosening phlegm." – Penn State Hershey Medical Centre.
The antibacterial and antiseptic properties of Eucalyptus are well known. This make Eucalyptus Essential Oil a great oil choice for non-toxic cleaning. One of the best (well I think so) cleaning issues it resolves is removing gummy labels and stickyness off bottles and containers. Don't you hate that too? Because you are using it 'neat' be a little careful to start with to make sure it doesn't damage the surface you are using it on. I haven't ever had any issues BUT you never know.
Eucalyptus, Lemon and Peppermint are all great oils for cleaning. I did hear that Peppermint was useful for deterring ants as well however I haven't tried it yet.
You can combine 3 -4 drops of Eucalyptus with 3 – 4 drops of Lemon and add a few drops of Peppermint to a spray bottle and use it to wipe down surfaces in your kitchen or bathroom.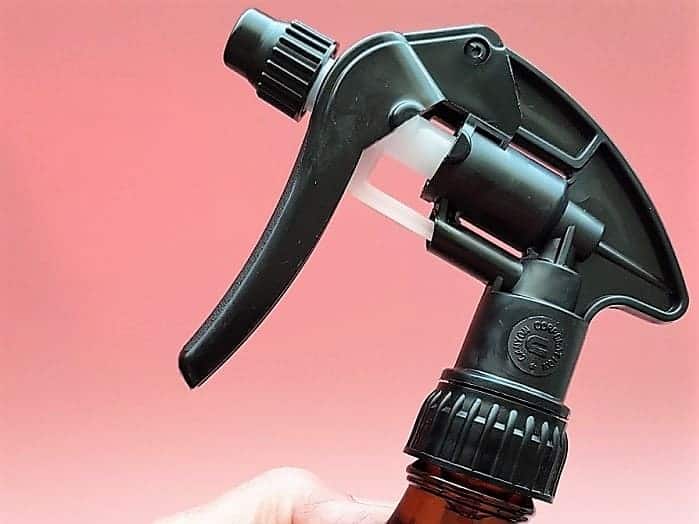 Window Cleaner Recipe
500ml Glass Bottle with a Spray Trigger action top. Try to source a good quality one other wise you may have issues with this recipe causing deterioration to the trigger.
250ml of White Vingar.
250ml of cool boiled water.  (if you are wondering why I suggest boiled water or distilled water in these recipes it is due to impurities that may be in tap water causing the mix to deteriorate quicker while stored between uses)
10 – 15 drops of Eucalyptus Essential Oil. I often like to split this amount and mix 6 or so drops of Lemon Essential Oil with the Eucalyptus to make a fresher, citrus boosted smelling cleaner.
Fill the bottle with the described amounts of vinegar and water and then add your personalized combination of essential oils. Other oils that could be substituted for the Lemon are Wild Orange Essential Oil, Citrus Bliss, or Peppermint.
DON'T forget to shake the bottle each time before use so that the oils and other ingredients mix.
I might take a minute to talk about Doterra's On Guard. On Guard can be used on surfaces throughout the home as a non-toxic cleaner. In a roller ball or small spray bottle you can add 4 to 5 drops to Fractionated Coconut oil to produce a non toxic hand wash for when you are on the run… you know… instead of that other purse hand cleanser that is out there. On Guard is also available in a ready made sanitising mist which is travel size for easy use to cleanse your hands.
Lavender Essential Oil
WOW… I nearly forgot to add Lavender to this favorite list of oils for cleaning! And Lavender is my absolute favorite! I particularly love Doterra's Lavender Peace which is a blend of Lavender, Cedarwood, Ho Wood Leaf, Ylang Ylang Flower, Marjoram Leaf, Roman Chamomile Flower, Vetiver Root, Vanilla Bean Absolute, Hawaiian Sandalwood Wood. PHEW!
While I am not sure about the antiseptic or anti-bacterial qualities of Lavender it is a great calming oil. I diffuse EVERY night while I sleep. I am lucky my diffuser runs quietly for 4 to 5 hours.
Air Freshner Spray – Love Love Love this one!
Fill the bottle to nearly the top and add drops. Don't forget to shake the bottle before use.
Oils For Cleaning Products For Your Clothes 
I recently noticed in my fairly new washing machine black gunky bits coming out of it. YUKK! It was getting on my clothes and making black spots etc. AWFUL!
Resolution was to do a couple of empty wash cycles with 1 cup of Baking Soda and 1 cup White Vinegar. This seemed to remove most of the gunk.
After having this disaster I decided to wash my clothes in a non toxic cleaning product so it didn't happen again. I researched a number of recipes and researched again (anyone that is following my posts will know that is one of my traits) and I try some of the recipes I found at some stage.
At the moment I am using oils for cleaning and washing my clothes. The recipe is approx 3/4 cup of Baking Soda with 4 to 5 drops of Lavender oil added (yep, here is the Lavender again but you could use Lemon, Peppermint, Citrus Bliss or even Eucalyptus or Tea Tree)
AND
You may gasp at this……. aprox 1/2 cup of White Vinegar for the rinse replacing the commercial fabric softener. Never have my towels felt so soft! Give it a try…. I was very skeptical at first too.
A note of caution though…. if you spill any of the undiluted vinegar directly on your clothes add water as soon as possible as it my act like a bleach and leave a mark.
I hope you have found some good hints for non toxic cleaning!
Please subscribe so you wont miss out on future posts. (there are more coming!) and if you are into Facebook like that too.
Happy creating,
Join me on facebook
If you are into crafting with your cutting machine the please join me in the Scan N Cut – Let's Create With Sue facebook group.
I would love to see you there.

Note: There are links within this site that lead to my website for the purchase of Doterra Oils. While I will be grateful if you purchased through me please don't feel obligated. If this post has made you more aware of the value of going low toxic living I will be pleased.
From a personal view I believe we all should be careful of what chemicals are used and really would like us to be more sustainable in our everyday living.