Are you slightly intimidated or plain scared of your Scan N Cut? Let me reassure you that you are not alone. I am often approached by new owners (and sometimes long-time owners of dust collectors) who are also scared of their Scan N Cut and too nervous to use their cutting machine.
Scared of mucking up… scared of breaking it… scared about cutting through the mat. There are numerous reasons!
Don't feel intimidated by your Scan N Cut
I am here to say Please DON'T BE NERVOUS, intimidated, OR outright scared! While a touch of nerves or excitement is very normal. I mean… your beautiful new machine is NEW, so it is perfectly natural to want to be careful with it … bit like a new baby.
It is nothing to be scared of
Even when I purchased my second Scan N Cut there was that "it's new" feeling.
Don't let this stop you. Your new Scan N Cut is really a very study machine and nothing to be frightened of. Once you have cut out a few Projects your confidence will grow and grow… Learn, Grow, Create… it works!!!
This post may contain some affiliate links for your convenience (which means if you make a purchase after clicking a link I may earn a small commission but it won't cost you a penny more)!  Read my very boring full disclosure policy here.
Aim for easier projects first
I always recommend aiming for easier projects first. Often there is a "first project" included with your Brother Scan N Cut. This is a GREAT one to start with.
There are also lots of free files around. Canvas Workspace has an entire section absolutely FULL of fun FREE projects with pdf instruction and usually with a brief video instruction as well.
Below is a snapshot of what you can find inside Canvas Workspace, Brother's FREE software provided to you so that you can create awesome things. There are probably hundreds of designs in there.
*** Did you know there are two versions of Canvas Workspace? Find out the difference here. Both have access to the free Brother files.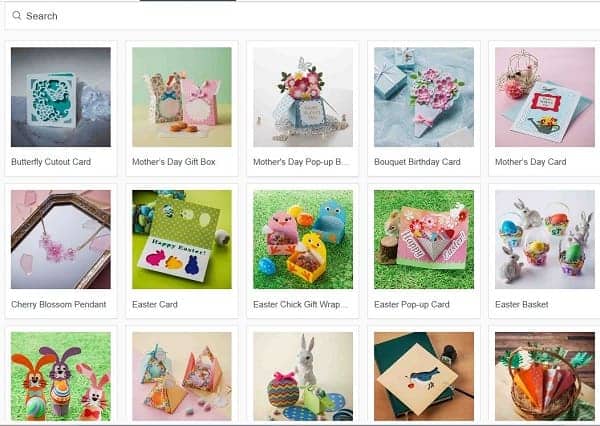 NOTICE the search bar at the top of the picture. It is easy to use.
The Create With Sue website is also designed to help you learn and nearly every project that I have created for you has a learning section to help you further your knowledge.
I have put this tutorial together to help you step you through your fear and give you some solid tips to get you started. Other sections are about building knowledge.
Getting started with your Scan N Cut
First up, unpack your Scan N Cut out of its box and have a good look at it. This is always a great start LOL. If it is brand new, then make sure you have removed all the packaging that comes with new machines. Especially make sure you remove any tape or blocks of styrofoam that hold the blade and carriage in place. Peer in the gap to make sure.
Once it is all unpacked and you are confident that the packaging is gone it will soon be time to turn it on.
Learning about your Scan N Cut machine
The thing is, you don't have to cut something out straight away, although, there are heaps of really easy projects to get you started so if you are feeling confident then go for it. (perhaps have a quick look at my tutorial first.)
The first not so scary step
Turn your machine on and have a look at the front screen. It probably looks a little like one of these pictures below.
While they look a little different, in fact, there is not a lot of difference really. Both have "Pattern" and "Scan" on the front screen, On, Off, Home and Load Mat are there too. You can also see the wifi icon on the top left to tell you if your machine is connected to the internet. (If you have an older machine this may not be an option)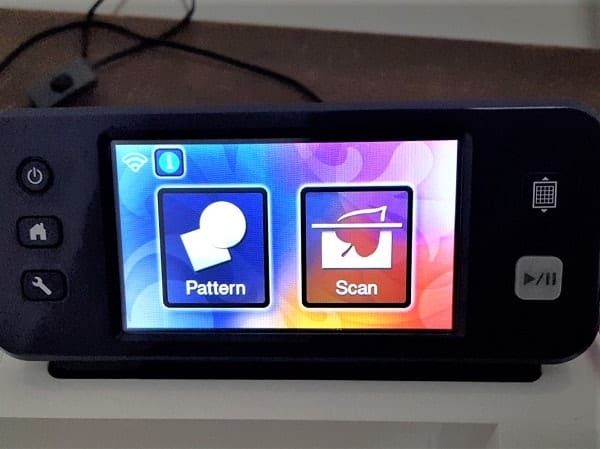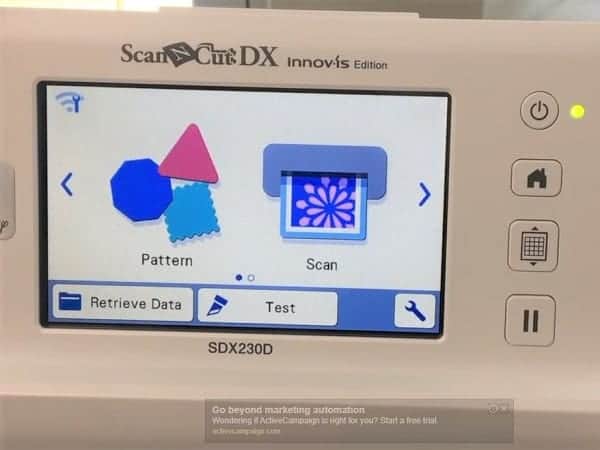 It is always a good idea to watch some videos and do a little learning before you jump in with both feet. This is a link to my YouTube channel if you like learning via video. However, sometimes it can be overwhelming and perhaps a little confusing to look through too many more advanced videos all at once.
If you feel like this then simply take it in bite-size steps. There is no rush as long as you are still moving forward and not packing your machine back in the box to collect dust.
Introduction video to your Scan N Cut
Videos can be a GREAT way to learn. Have a quick look at this video as it will show you around the Scan N Cut screens.
CM Scan N Cut models
Familiarise yourself with your new machine.
For CM model Scan N Cut machines with the manual blade, start with the blade depth in the low numbers. Set the blade so that you can feel it just poking out of the blade holder.
When using my CM900 I use the thickness of what I am cutting as an estimate. This means that I look at how thick the material is and then estimate how deep I need the blade to cut. This is a good starting point and if you are still a bit nervous about how deep that blade is going to cut, reduce it slightly further. You can start with the blade just peeking out if you need to allay your fears.
Remember to do a test cut. – more information is below if you need it.
*****If you like the video, I have an entire free Basic Scan N Cut course available for you.
SDX Scan N Cut models
If you have an SDX Scan N Cut model then take a look at this video on how to add a design. This is a great place to start.
Your first project with the Scan N Cut
Pick something easy! What is easy you ask?
There is a range of projects that are easy and it does depend on what you would like to make. Both working with card stock and vinyl are easy enough although vinyl uses some additional knowledge so my suggestion is to start with a card until you build your confidence. Also, cardstock is a lot cheaper to play with than vinyl.
Another tip is to stay away from cutting out tiny fonts until you gain confidence and have cut a few projects successfully out.
Wander through my Resource Library and pick something you might like to make. Most of the projects are fairly easy and have an in-depth tutorial to go with them on using your Scan N Cut or Canvas Workspace. Alternatively, you can simply cut a shape straight from your machine. This is a great practice step.
The test cut – important
A test cut is recommended when cutting unfamiliar materials like a new purchase of cardstock or vinyl. I recommend this even with the new auto-blade Scan N Cut models. There is still room to tweak the setting on the auto models.

I normally use the triangle which is the default for the SDX range however any of the choices available to you will do, that is only a personal preference. If you feel your test cut is how you want your machine to cut then continue on to cut your design. If not, hit "quit cutting" and tweak the settings further and then run another test cut.

For the CM models, adjust your blade accordingly… if you started with it too low then increase the depth just a little and do another test cut. Once you have cut out a few things you will have a better idea of the depth for each different type of material that you use.
Don't be scared of your Scan N Cut – IT WILL GET LESS SCARY 🙂 Keep asking questions …don't be nervous and HAVE FUN!
So get those Scan N Cut's out of their boxes and ask questions if you need help.
What next
The next tutorial that will continue your learning journey is a Beginner's Guide to using your Scan N Cut.
Happy creating,

Join me on Facebook
Join me in the Scan N Cut – Let's Create With Sue Facebook group.
The group has a mixture of new crafters and very experienced crafters. I would love to see you there.
Other tutorials you may like
Scan N Cut Tutorials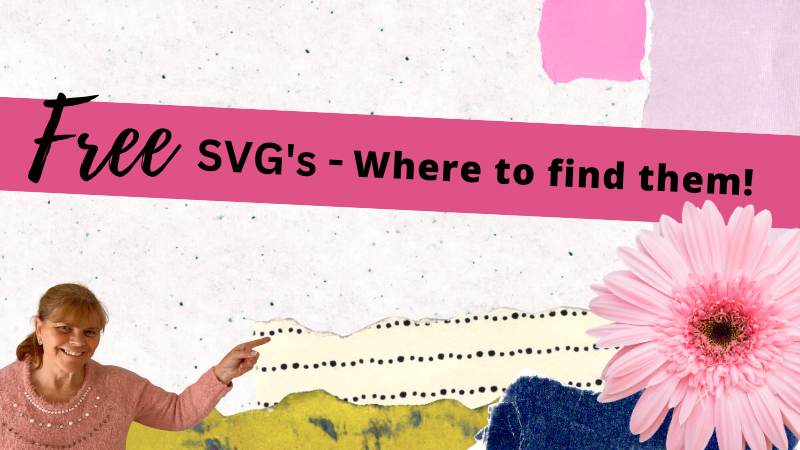 Are you looking for a guide to free SVG files? The good news is there…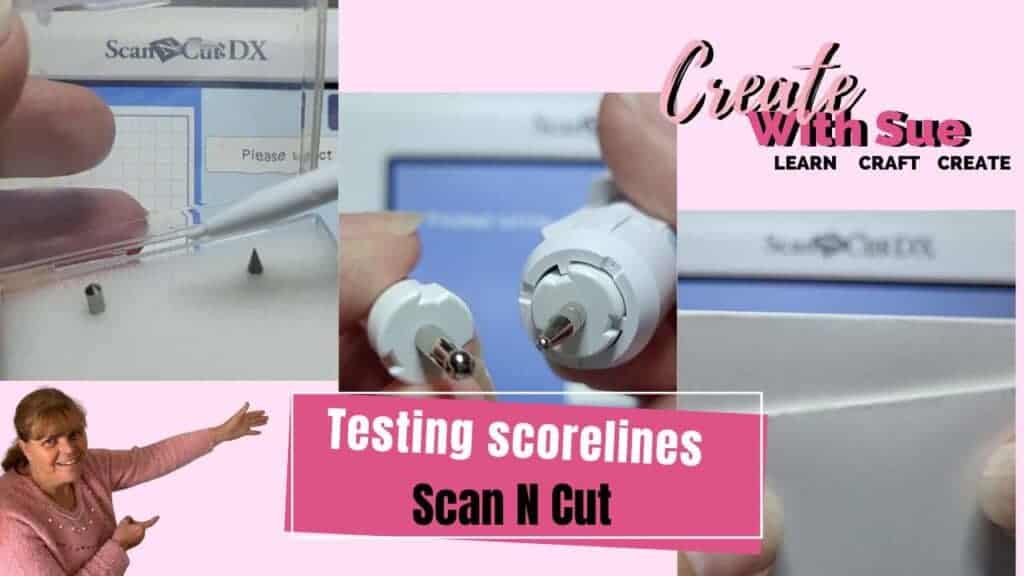 Have you wondered about what tools create score lines that you could use with the…
Don't risk cutting through your mat! if you are struggling to get your cutting depth…
Canvas Workspace Tutorials
This Easter mandala card is the ideal card for that special person in your life….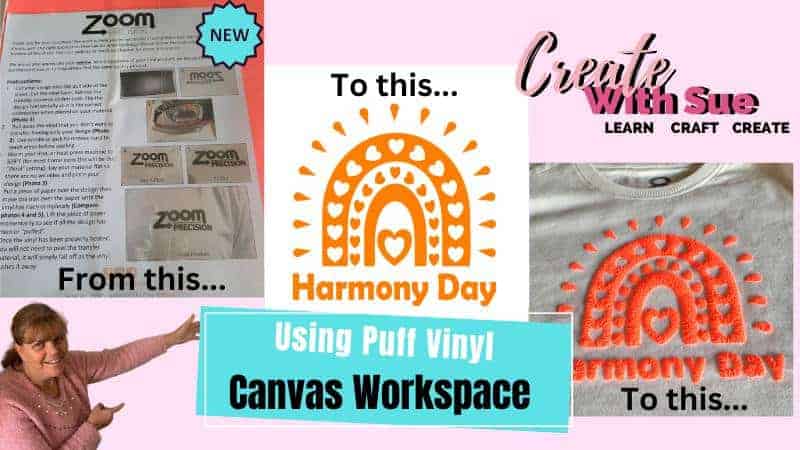 Zoom Precision's 3D Puff HTV sparked my curiosity and took me back to the days…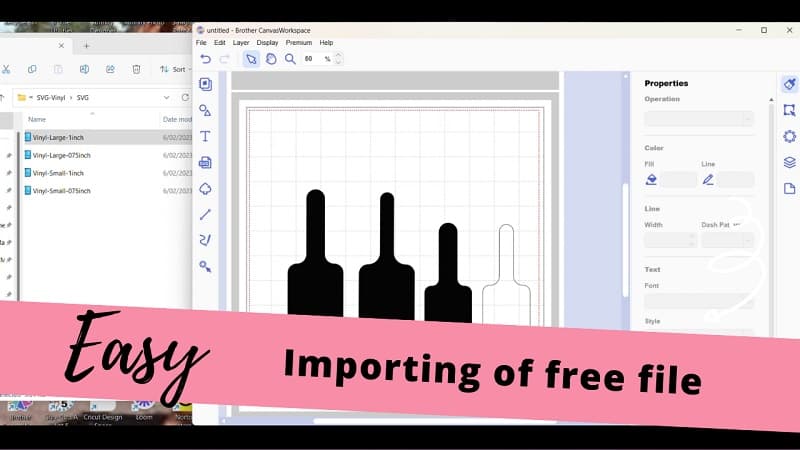 This tutorial is showing how to use free SVG's in Canvas Workspace. The tutorial will…

Scan N Cut Basics Course
And of course my FREE course Scan N Cut Basic which shows you features of the Scan N Cut. Even if your screen does not look exactly the same… the icons are! And they work in the same manner.
Learn how to use your Scan N Cut to gain the most from it!
A free course is available for you – check out what is on offer!
More information on the course is here

#dont be scared of your Scan N Cut
#Learn in bite-size chunks to make it less scary
#you are not alone!