What is a CWPRJ file you ask? It is an unusual file format that unless you are a Brother Scan N Cut owner you may never have come across.
A Canvas Workspace PRoJect file (CWPRJ) is a format that is proprietary to Brother. It is used to design with the downloaded version of their Canvas Workspace software.
Where can a CWPRJ file be used
The CWPRJ file has limited uses.
It can really only be used to design with in the downloaded version of Canvas Workspace.
It CANNOT be used directly in your Scan N Cut machine.
Nor can it be used in the online version of Canvas Workspace.
What is the point of this file type?
At this stage of reading this, you are probably starting to wonder what on earth is the point of even having the CWPRJ file type!
Well, there is a perfectly reasonable explanation for the file. As I mentioned earlier it is a design file and the benefit of saving your project using this file type is that when you want to edit the file further it has retained all the colors and adjustments exactly the same as you left it. This is great if you want to make changes to the design, use it as a template for more designs or simply open it up again and send it directly to your Scan N Cut.
This is particularly important if you are creating a design with multiple layers like a Mandala or layered vinyl project as the layers can get quite "blurred" if they are sitting on top of one another and only the outline of the design is visible.
It can be difficult to work out which layer is being sent to your machine or edited. A way around this is using colored layers like a color code system to make life easier for you.
The exact same file, saved in FCM format will not open up with it's colors in tact.
How to use the CWPRJ file
Canvas Workspace makes it very easy to use their CWPRJ file and the options to Save and Save As default to saving your design in the CWPRJ format.
Open and Open Recent will both open only the CWPRJ files.
Unfortunately, this makes it a little confusing for new users of Canvas Workspace as most software utilizes the Save and Save As for the default way to save files. AND if you only use the downloaded version of Canvas Workspace over Wifi or directly connecting to your Scan N Cut, then this could be considered the default way to save your file.
Let us look at the process of getting files into Canvas Workspace and saving them again.
Opening files in Canvas Workspace
Opening files in Canvas Workspace can be done a couple of ways and it depends what type of file you are trying to open on what is the best way.
If you are opening the CWPRJ file type then you would go to File, then choose Open or Open Recent as noted earlier. This will take you directly to where you saved your CWPRJ files. This is NOT the way to open SVG files or FCM files.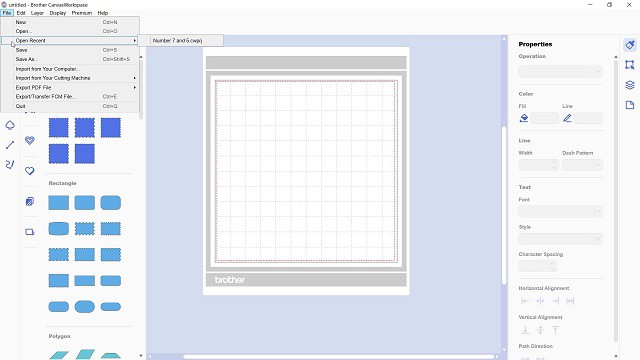 To open an SVG or FCM file you actually need to IMPORT the file into Canvas Workspace.
You will see the choice to Import from your computer or Import from your cutting machine in the File Menu.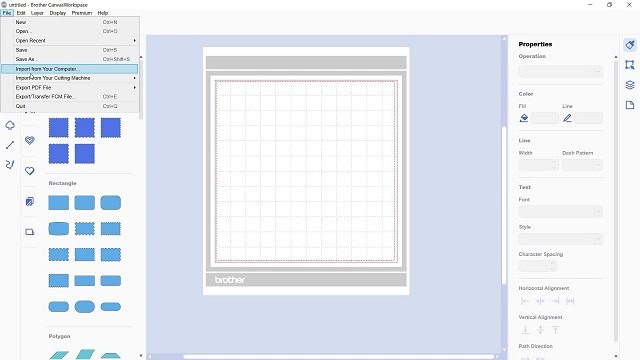 There is also the option to select the SVG icon on the left-hand menu to bring in (import) your files. This is a really accessible way to bring in both SVG and FCM files.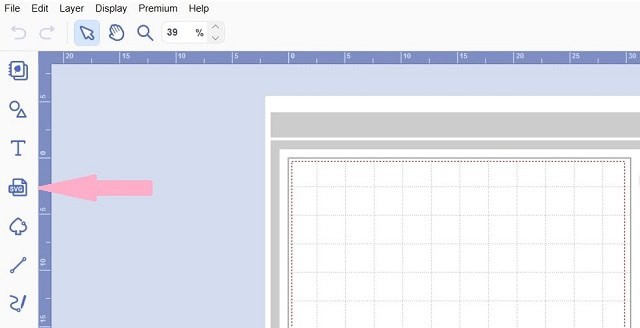 Using Save and Save As
Using Save and Save As will save your project or design as a CWPRJ file.
You can send your CWPRJ file directly to your Scan N Cut machine from your software and it will kindly convert it into a readable format (FCM) for you.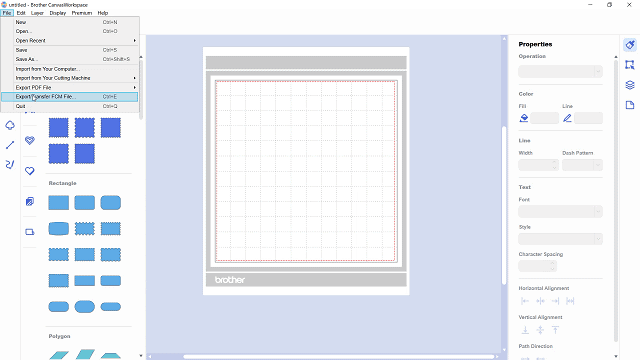 From this next screen you can save your design onto your computer, USB or send it directly to your Scan N Cut cutting machine to be cut out. You also have the option the save it to your Scan N Cut.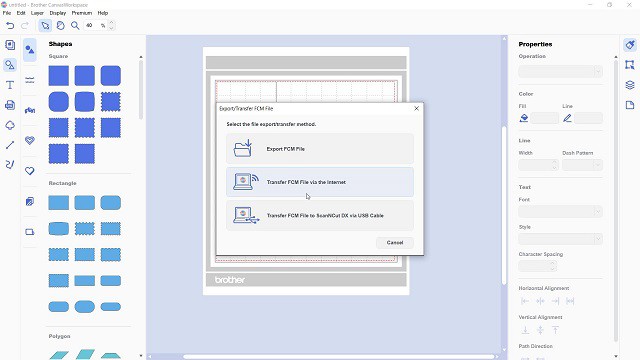 More information
You will find more information about Canvas Workspace through out the website.
Join me on Facebook
Join me in the Scan N Cut – Let's Create With Sue Facebook group. It is a group of awesome craft friends sharing and caring.
I would love to see you there.
Please feel free to ask any questions that you need.
Happy creating